This is the cover of a beautiful book about the importance of valuing Australia's National Network of Marine Sanctuaries that I recently presented to my Federal Member of Parliament, the Honourable Mark Dreyfus QC, along with a letter asking for his commitment to continue to support the sanctuaries.
The letter signed by 64 constituents:
Dear Mr Dreyfus,

LABOR'S COMMITMENT TO RESTORE AUSTRALIA'S MARINE SANCTUARIES

This book shares a message from your electorate in support of Australia's world-leading National Network of Marine Sanctuaries.

Following the Coalition Government's devastating cuts to Australia's sanctuaries – equivalent to removing every second national park on land – we welcome Labor's commitment to fully restore the National Network of Marine Sanctuaries that Labor put in place in 2012.

Thank you for your support in restoring our sanctuaries – so that they can do the job of protecting our marine life, helping to ensure we have fish for the future and benefiting our regions and local communities.
I volunteered for the privilege of approaching Mark after I signed online petitions and followed campaigns to protect our ocean.
The organisation that will keep you informed and who cleverly produced such a positive campaign is the Australian Marine Conservation Society and they are always looking for people to become Sea Guardians to protect our ocean's wildlife.
A community of scientists & ocean conservationists working to save our marine life, established in 1965, it is an independent marine-focused charity. For over 50 Years committed staff have been dedicated to protecting ocean wildlife.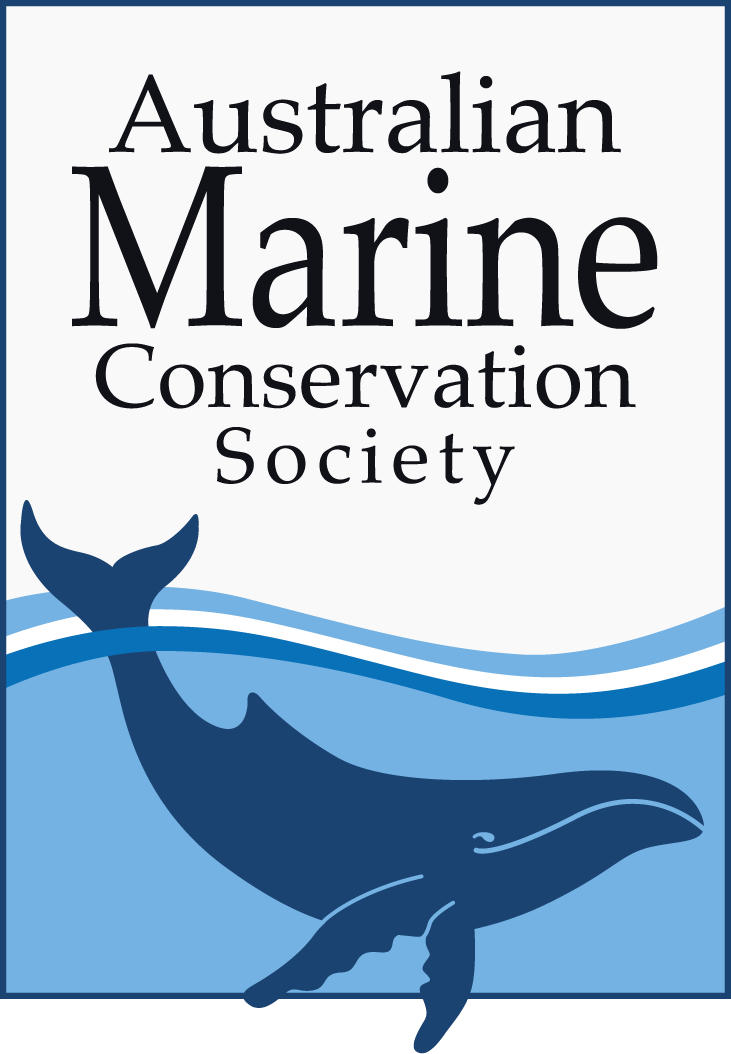 Mark was thrilled with the book and was happy to commit to protecting marine sanctuaries.
He said the situation regarding our environment is critical – and the science confirms this.
When part of the Gillard Government, he represented Australia at several international conferences and is well aware the current Federal Government is not doing enough to combat climate change and protect our sea and landscapes. he fought hard for the resources of the CSIRO to be increased, not reduced.
I was thrilled when I saw the book too – as a writer, I appreciate the power of illustrations to enhance words.
This book is a beautiful tool, to showcase how valuable our oceans are – a tangible reminder of what we will lose if the government doesn't protect our coastline and the sea from overfishing, pollution from stormwater run-offs and shipping, plus exceptionally harmful oil and gas exploration.
We must provide and ensure marine sanctuaries. This book showcases many wonderful conversation starters for discussions we need to have – thousands of reasons to step up now.
How to get involved with the Campaign to Save Our Marine Life
Like many people who care about the environment, I've been involved in physical and online campaigns. It hasn't been a sudden, one-issue jolt, but rather a weary trek from campaigns to stop littering to educating people about the dangers of pollution and wiping out the habitat of unique flora and fauna.
Change Habits To Save Habitats
Mairi Neil
Bali's beaches are drowning in litter
Debris piles where no butterflies flitter
Everything dead
Apocalypse fed –
but the solution is not storming Twitter
The main culprit named is plastic
a product we embraced as fantastic
but it resists decay
and won't go away
The destruction of marine life tragic!
Fast food a convenience we craved
Marketing gurus constantly raved
Junk created ignored
As rubbish was poured
Into the environment, we should have saved.
Who profits from accumulated trash?
Is life on Earth worth less than cash?
Greenies demonised
Consumers fed lies
While pollution spreads like a rash!
What species destroys its own nest
Where standards should be the best?
'Away' doesn't exist
Rubbish isn't a mist
We create it, so must produce less!
'Reduce, Reuse, Recycle' a catch cry
This must be real or we all die
The coral withers
Our PM dithers
Climate change deniers watch Earth fry.
To the tourists who boast loving Bali –
Has your behaviour increased the tally?
Of beach debris
Polluting the sea
Leave only footprints when you dally!!
Bali's problem is really worldwide
from culpability, no one can hide
It starts with a 'me'
I hope becomes 'we'
From today let's take the Earth's side.
A plethora of organisations – many with a specific focus – campaign for various conservation and environmental causes. Over the years, I've spent time concentrating on one or the other, or spread myself between several.
My motto always to give what you can when you can.
I've rarely had much cash to spare but my writing skills and social justice passion come in handy!
The damage to all species, including humans can be through accidental or wanton destruction, industrial smog and lung disease, overdevelopment and lack of green spaces or the current emergency of climate change.
Belonging to the Union of Australian Women and always the relevant trade union covering my paid employment gives me a good grounding in old school activism.
Living in Mordialloc for 35 years it has been a constant priority to safeguard our beautiful bayside suburb.
Maintaining the health of coastal paths and the sea very dear to me and topics I return to again and again in my poetry.
Before the Internet and mobile technology, the art of letter-writing, collecting signatures with a clipboard, demonstrating with placards and letterboxing leaflets, door-knocking and street stalls were all valid methods of making a point and having your voice heard.
Activism Is A Label For Everyday Life
Attendance at Clean-Up Australia Day events – I went to one of the first held in Mordialloc more years ago than I care to remember, taking my young daughters along to learn from my example.
Volunteering regularly with a local environmental group. I joined Friends of Bradshaw Park and compiled an education kit for primary schools to encourage discussion about the importance of retaining and respecting local flora and fauna – again my daughters accompanied me on working bees to weed and plant.
Volunteering in schools to encourage care for the playground and environs. I gave workshops on the writing of poetry and short fiction around environmental issues. The fondest memory, a lovely book of pastel drawings by the children in daughter Anne's class to illustrate a narrative poem I wrote about the then threatened Blue Whale.
Working with Environment Victoria to promote solar power and renewable energy. I've hosted a sign, letterboxed, helped establish a database of supporters, handed out information on polling day.
Attending and organising gatherings to hear speakers from groups such as Gene Ethics to the Australian Conservation Foundation. If you belong to a community group think about inviting speakers from environmental groups outside your comfort zone. Be challenged to think about deforestation, oil drilling, use of plastics and recycling…
Since a teenager, like many people, I've campaigned against nuclear power and in an ideal world, uranium would remain in the ground.
(Ironic, I know because I have benefited from chemotherapy as a cancer patient but as with energy sources, there are alternatives and there is no moving away from the fact the majority of uranium and byproducts are used or stored as military weapons, plus the world still has no solution to the dangerous waste created!)
The New Way of Campaigning
There is no denying we live in a digital world now and the power of social media is immense – and it is not all as negative as some people think but a far-reaching and effective tool if, as Agent Maxwell Smart said all those years ago, 'used for goodness…'
I respond to online appeals that often begin with an email and a request to sign a petition. After research, the knowledge gained helps me frame letters or emails to newspapers, politicians and companies.
Also, importantly, to initiate discussions among friends and family. Transferring and sharing knowledge one of the most important actions in any campaign.
As many signs at demonstrations advise (I love attending these too ) there is no Planet B.
It was a privilege to go the extra step and arrange a meeting with my local member of parliament and gift this book, to remind him of what is at stake if the marine sanctuaries are not reinstated and extended.
For local communities, some icons like The Great Barrier Reef, and many endangered marines species, we are at a tipping point – in danger of reaching the point of no return!
The following information including beautiful photography is from the book to ask MPs for their commitment to protecting our oceans and marine life.
Australia's Proud history of  Commonwealth Protection of Sanctuaries
As with so many progressive policies in Australia, it all began with the Whitlam Government in 1973.
The world's oceans are the last great frontier for science and discovery and Australia is responsible for the third largest area of ocean on Earth
There are many sanctuaries still to be finalised – the good work must resume not be wound back or remain at a standstill.
Located at the junction of three major oceans, our waters are tropical temperate and sub-Antarctic.
We have more unique marine life than almost any other country in the world.
More than 85% of us live near the sea
Healthy marine environments are central to our lifestyle, our livelihoods and our economy.  Australia has a proud bipartisan history of marine protection.
We are a nation of caretakers.
For many decades, our leaders have acted with the foresight to ensure a sustainable balance is found between what we take from the oceans and what we conserve for the future.
This is Australia's insurance policy against the known threats of climate change, overfishing, introduced pests and pollution.
This leadership has crossed political divides and resulted in the creation of the world's largest National Network of Marine Sanctuaries – backed by decades of science and overwhelming community support.
Our National network of marine parks and sanctuaries will protect our greatest treasures, including Australian icons like the Great Barrier Reef.
The Finalised List of Marine Sanctuaries:
Great Barrier Reef
Flinders
Freycinet
Macquarie Island
Kangaroo Island
Apollo
Nelson
But until the following are included our special marine treasures remain at risk:
The Kimberley
Rowley Shoals
80 Mile Beach
Coral Sea
Arafura
Gulf of Carpentaria
Limmen Bight
Norfolk Island
Lord Howe Island
Solitary Islands
Jervis
Great Australian Bight
Recherche Archipelago
Bremer Bay
Margaret River
Perth Canyon
Albatross Islands
Shark Bay
Ningaloo
Please make an effort to discover these treasures and fight for them to be protected.
THE CORAL SEA
The Coral sea – the cradle to the Great barrier reef – is one of the last wild places on Earth where ocean giants still thrive. And outside the sanctuary, the Coral Sea Marine Reserve created what is effectively the largest recreational fishing zone in Australia's history.
THE PERTH CANYON
Beyond Rottnest Island, Perth's backyard holds an underwater secret larger than the Grand Canyon. The Perth Canyon is one of only three places in Australia where the blue whale – the largest animal ever –  known to feed.
GEOGRAPHE BAY
As well as a popular holiday destination where people flock to relax, whale watch, fish and sail, Geographe Bay is a resting area for migrating humpback whales.
LORD HOWE ISLAND
Home to the world's most southerly coral reef, World Heritage-listed Lord Howe Island is a crossroads where five major ocean currents collide, creating a fascinating and unique mix of marine life.
THE GULF OF CARPENTARIA
A crucial part of one of the last intact tropical marine systems left in the world.
THE KIMBERLEY
The Kimberley has some of the last intact natural areas left on the planet. Its incredible beauty is matched only by its enormous diversity.
THE GREAT AUSTRALIAN BIGHT
A globally significant breeding nursery for the southern right whale and southern bluefin tuna. The cool waters of the Bight have exceptional diversity – more than 800 species have been identified here.
Currently, Greenpeace has an urgent campaign regarding The Bight.  I visited the iconic Rainbow Warrior when it docked in Melbourne, and the crew explained it was here specifically to make Australians aware of the dangers of oil exploration in one of the last unspoiled ocean havens in the world.
Local people living along the coastline have warned of the devastating consequences of an oil spill – and international companies ALL have a less than clean track record and CANNOT guarantee that won't happen
The seismic blasts used to locate gas or oil in deep water are louder than grenades. The noise loud enough to burst human eardrums and can cause permanent loss to whales, which are many times more sensitive to sound. For marine animals relying on sound to communicate, mate and survive, this will be devastating!
Furthermore, we should listen to the First Nation people living in the area – voices repeatedly ignored to our peril. What of their rights?
This book by  Dr Virginia Marshall launched by the Hon. Michael Kirby AC CMG in 2017 provides important information we can no longer ignore:
Aboriginal peoples in Australia have the oldest living cultures in the world. From 1788 the British colonisation of Australia marginalised Aboriginal communities from land and water resources and their traditional rights and interests. More recently, the national water reforms further disenfranchised Aboriginal communities from their property rights in water, continuing to embed severe disadvantage. Overturning aqua nullius aims to cultivate a new understanding of Aboriginal water rights and interests in the context of Aboriginal water concepts and water policy development in Australia.

Drawing on the United Nations Declaration on the Rights of Indigenous Peoples, Marshall argues that the reservation of Aboriginal water rights needs to be prioritised above the water rights and interests of other groups. It is only then that we can sweep away the injustice of aqua nullius and provide the first Australians with full recognition and status of their water rights and interests.
It is time to acknowledge past mistakes and work together to safeguard the future from a humanitarian as well as a scientific perspective.
There is a national and international scientific consensus on the benefits of sanctuaries. Sanctuaries protect crucial feeding and breeding areas to help ensure we have fish for the future.
Research consistently shows the number, size and diversity of marine life greatly increase once areas are fully protected, and there is growing evidence of 'flow on' benefits into adjacent waters.
Tasmania's Maria Island sanctuary has seen rock lobster numbers increase by more than 250%, spilling over to boost fishing and combat destructive sea urchin spread.
Sanctuaries also ensure coral reefs are more resilient to devastating bleaching and cyclones – making them more important than ever before.
And it is not just Australia's marine life that benefits…
Sanctuaries are tourism powerhouses supporting a range of growing industries in regional communities.
Long established marine sanctuaries are boosting tourism, fish populations and local businesses. They are an environmental, social, and economic success.
At Ningaloo Reef, 180,000 tourists visit and bring in $141 million each year.
Many of our treasured fishing destinations have been marine parks for years now.
Long-standing marine sanctuaries are working hand in hand with world-class recreational fishing in places like Ningaloo Reef, the Solitary Islands and right along the Queensland coast.
The establishment of our National Network of Sanctuaries has been one of the most evidence-based and consultative processes in Australia's history.
Australians are enthusiastic supporters of marine sanctuaries, particularly once they have experienced them first hand. They express their support at public events direct to their local MPs and in the many thousands of submissions to government consultation processes.
Across the country, we hear the consensus: to be Australian is to treasure the big blue backyard that is our birthright.
It is our overwhelming desire to maintain the health of Australia's oceans for future generations.
For our marine life, and way of life.
We all share a duty and an opportunity to continue our nation's proud history of stewardship of the seas – a bipartisan legacy for future generations.
On Sunday, I was rewarded for being a volunteer with Open House Melbourne, by a free trip on the river, which left from Docklands. I learnt how important the Melbourne waterfront is to Victoria's economy. With imports and exports, it is the busiest port in Australia.
The litter trap sign warns: If it's on the river, it ends up in the river…
Economic gains come at a cost and fortunately, there are many more people aware of the importance of keeping our waterways and the oceans healthy – not just in Melbourne but all along our coastline.
On the way to catch the boat, I passed a sculpture by Mark Stoner: The River Runs Through It – the message and reminder of what was and is, poignant and confronting and I hope does what good public art should do – allow us to pause, consider, and think about our understanding of the artist's vision.
Citizens in democracies are lucky because we have an opportunity to ensure we vote on government policies that matter by letting our politicians know what we care about.
The most important issue for me is that action is taken to protect our waterways and oceans and attempt to heal the environment as we face climate change.
Please feel free to use the information, perhaps get in touch and request your local member of parliament give a commitment too.